A New Approach To Luxury
Stoned blends traditional diamond and gemstone concierge services with digital technologies to provide an easy & convenient way to shop fine jewelry designed by Eve Gay. Through ethical and sustainable practices, we help you create modern heirlooms that stand the test of time. 
Read more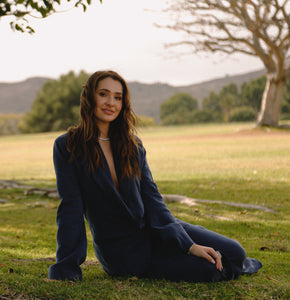 The Stoned Story
Learn more about the sustainable sourcing of our diamonds and gemstones and get to know our founder and GIA graduate gemologist, Eve Gay.

"Stoned has been a great company for me when I need to buy any gifts for my Fiancé! Eve does a great job at helping me pick the perfect piece and wrapping it thoughtfully. Stoned has and will continue to be a lifesaver!"

"Stoned Fine Jewelry is my new absolute favorite find. It's hard to choose which piece I love the most. They create unique and special gifts also for birthdays, graduations, etc. that last a lifetime. Thank you Stoned!"

"Love shopping Stoned for all my luxury jewelry needs! As an active person its such a peace of mind buying high quality items and not worrying about them tarnishing.I can't wait to buy more!"